Diversity and Inclusion Policy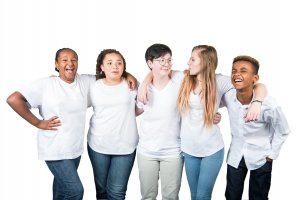 At Big Brothers Big Sisters of Pictou County, our commitment to diversity is our promise to each other and the communities that we serve. We strive to reach out to and welcome every child, every mentor, every staff person and every volunteer so that we may support, strengthen, benefit from and contribute to the richness and complexity that is Canada. Big Brothers Big Sisters of Pictou County is committed to being an inclusive movement in which differences are valued and respected in all aspects of service delivery and organizational practices. By continually demonstrating our commitment to these principles, we enrich ourselves and the lives of those we are dedicated to serving.
Big Brothers Big Sister is an equal opportunity employer, and volunteer organization. All recruitment practices will reflect the organization's commitment to being a leader in supporting and celebrating the diversity of the people, organizations and communities it serves and to include employment diversity with respect to all aspects of employment and volunteerism.
All decisions regarding recruitment will be made without regard to race, religious beliefs, color, gender, sexual orientation, marital status, physical and mental disability, age, ancestry or place of origin.
If the Big Brothers Big Sisters recruits and selects employees and volunteers with regard to specific characteristics it does so in accordance with exemptions in the law(s) governing equal opportunity in employment and volunteerism.