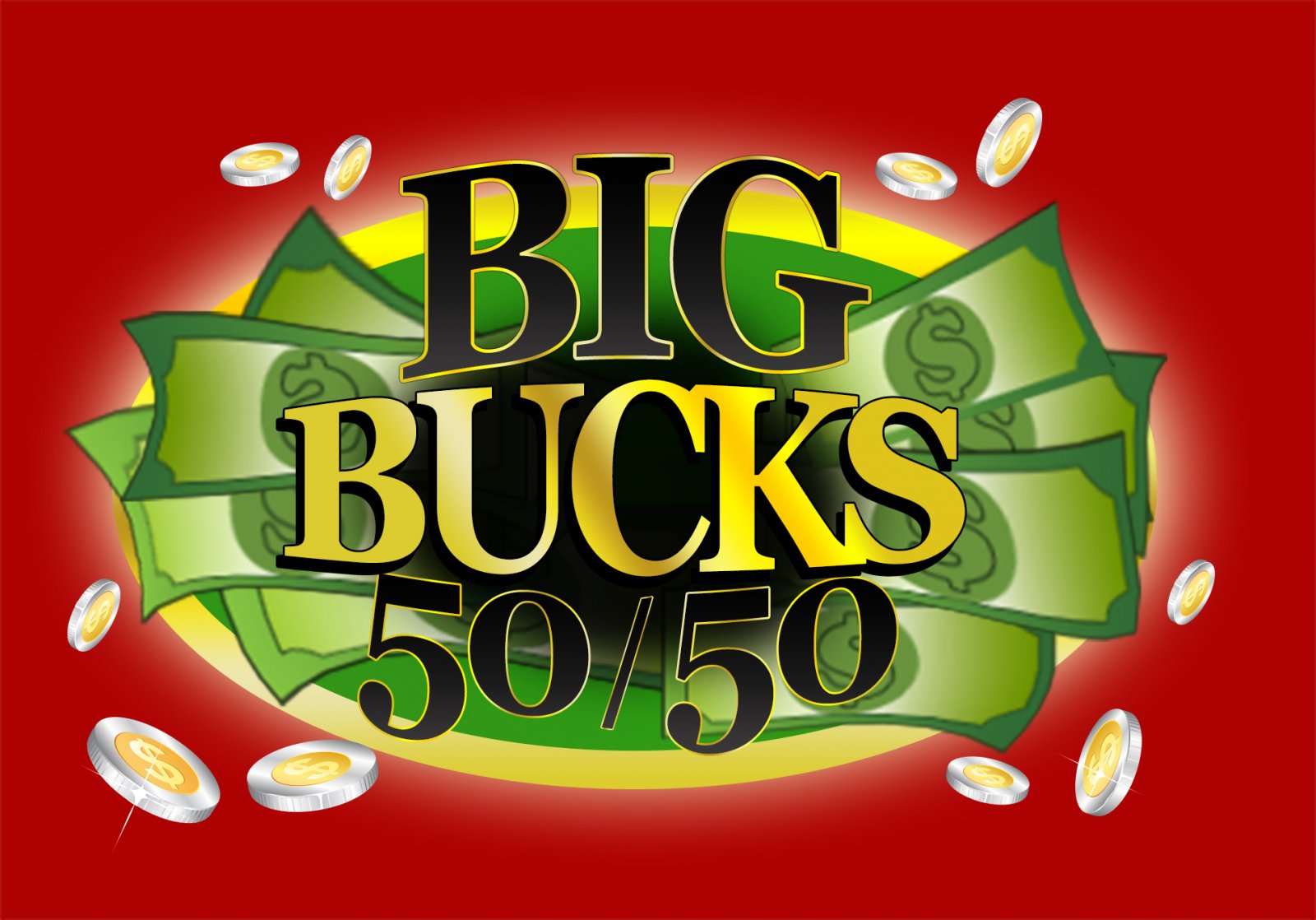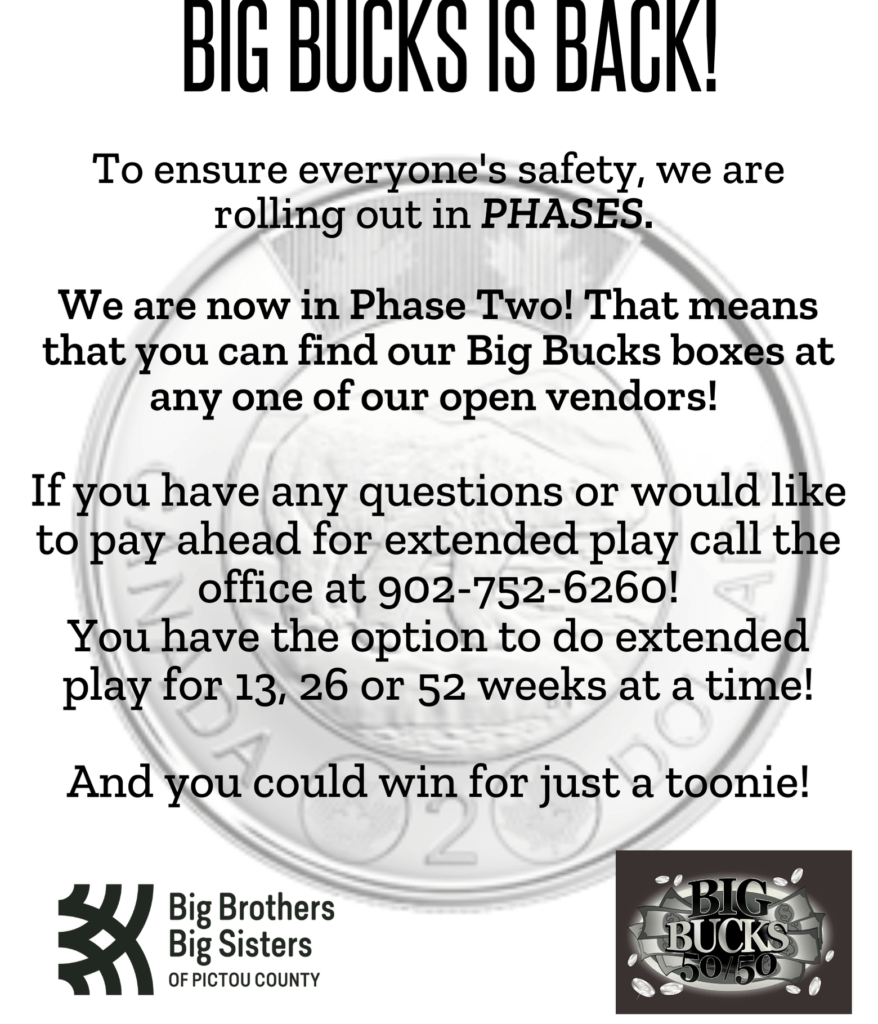 Go to any of the 19 locations to play BIG BUCKS weekly Complete a pre-numbered registration ticket (these are in the slot on the side of the box)
Place the half of the ticket that has your contact information on it into BIG BUCKS box. You and your number are now registered.
Keep the other half, this has your BIG Bucks number on it, This is "your" number to play every week.
Write "your" number on a sticker (also in the slot on the box), place the sticker on a toonie and place it in the BIG BUCKS box.
Do this every week. Register and play as many numbers as you want.
A draw will be made every Tuesday from all registrations. If your number is drawn AND YOU HAVE PLAYED you win half the weekly pot. If you HAVE NOT PLAYED the pot "builds" until there is a winner.
Or register here and all you will have to do is go into any vendor and put a sticker on a Toonie with your number on it and drop it in the box.
NOTE: You only need to fill out a form ONCE for each number you play. Every number you register stays in the drum so do not fill out a new form each week…..simply put the number you registered on a toonie and drop it into the slot (stickers are provided and are kept in the side of the green Big Bucks box)

Big Bucks Rules Behind the scenes video Sign up for our E Newsletter